B2E Article – Heat Pump Case Study on Hodder Residence in Fort St. James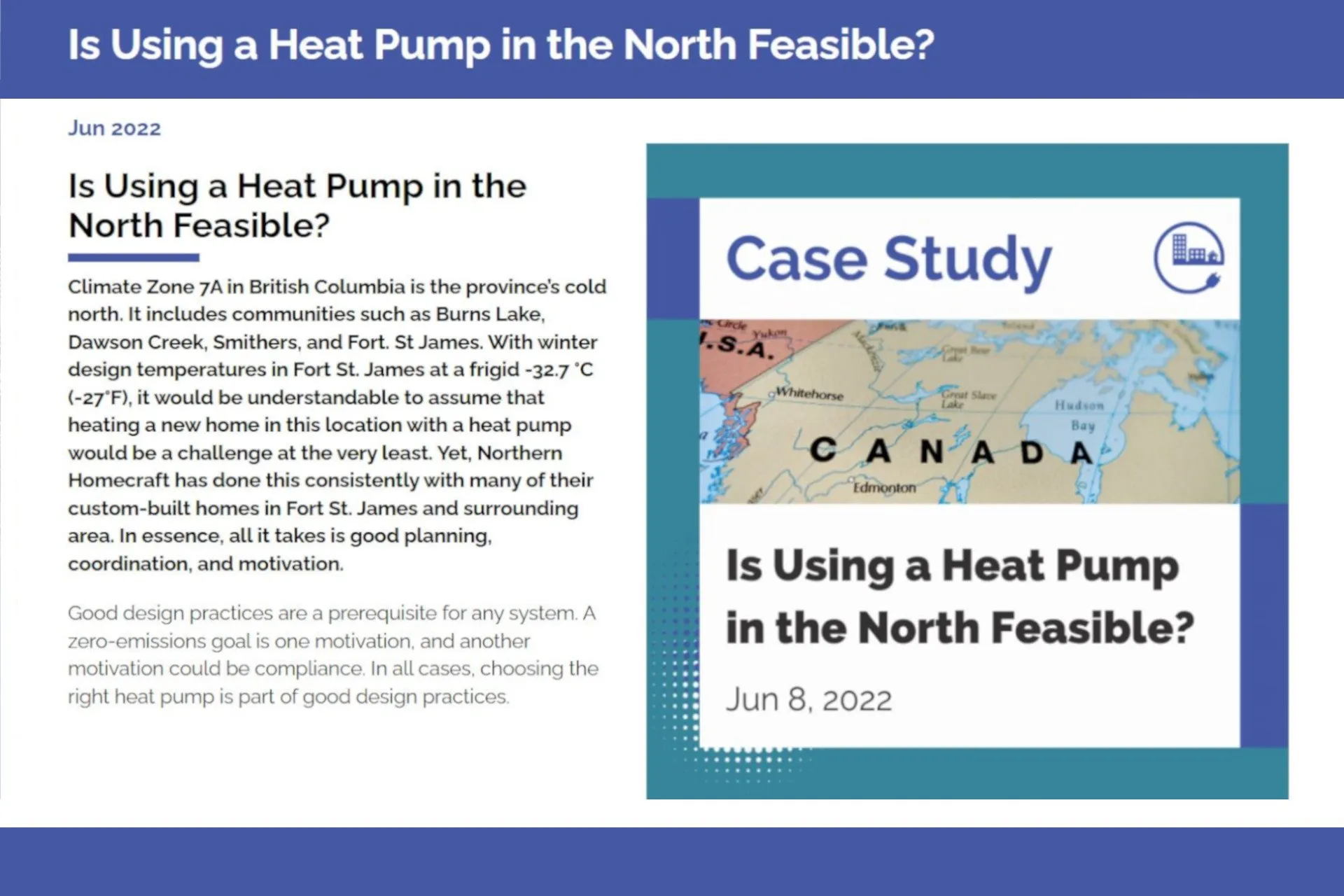 Ever wondered if using a Heat Pump in the North is feasible?
Ecolighten has collaborated with B2E (Building to Electrification) to publish a case study on Hodder Residence (3383 ft2) in Fort St. James (Climate Zone 7A) and is delighted to share the B2E article with our readers.  
The Hodder Residence has a relatively complex geometry and a high window-to-wall ratio and was built to the BC Energy Step Code's highest level 5.  In collaboration with homeowner, builder, house designer, energy advisor, mechanical designer (Ecolighten), mechanical installer, solar designer and electrician, the energy performance target of this home was carefully determined through an Integrated Design Process (IDP) and has successfully been achieved with a heat pump solution.
To learn more about this case study, please click here.
If you have any questions about our projects, please contact Ecolighten at 604-971-2088 or [email protected]